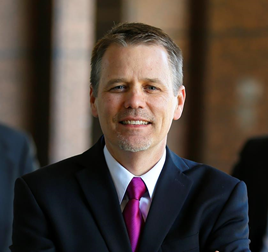 Financial Advisor
I want you to have confidence in your future.
We can talk about investing and saving money, risk management strategies, minimizing taxes, paying for your child's (or grandchild's) education, leaving assets to children or charities, claiming Social Security, maximizing your pension, choosing life insurance, structuring legal settlements, and tackling the unknown expense of long-term care. 

I work with Stifel (by the way, it's pronounced "stee-ful"), a 127-year old full-service investment firm, with roots growing quietly in North Carolina since 2009. We are independent, which means we don't sell proprietary products, and we provide advice based solely on the individual needs and goals of our clients. We serve individuals, families, and business owners. 

Personally, I spent four years in Chapel Hill as a Morehead Scholar. I married an awesome girl nearly 25 years ago, and we still enjoy hanging out together. We're raising three teenage boys with good success ... so far. I enjoy Calvin & Hobbes and JRR Tolkien. I read Our State magazine cover to cover each month. I serve in my church and in my community. 

I enjoy what I do, and I invite you to contact me anytime.