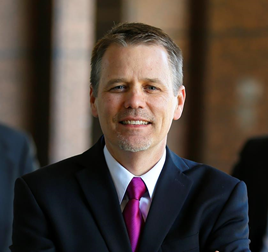 Brad
Richardson
Financial Advisor
I help people make good financial decisions.
I like to make complicated things simple – that's the way I think, and I like to help others work through things as well.
I worked in economic development for 20 years, where I helped recruit some great companies to town and built relationships with local entrepreneurs.
I joined Stifel in 2014 (it's pronounced "stee-ful"). The company's been around for 125 years, and I believe it's a good firm... really good. I work with trusted friends and industry veterans, David Younts and Howard Douglas, as well as Dave Younts, a former U.S. Army Captain. Good men, solid character, and passionate about serving our clients.
We help our clients pursue their financial goals. We don't have proprietary products to sell, which means we can offer the best mix of investment choices to our clients.
We want lifelong relationships. To do this, we must be productive with our clients' assets, completely honest, and offer the highest level of service. We intend to do just that.
Personally, I spent four years in Chapel Hill as a Morehead Scholar. I threw the javelin competitively. I married an awesome girl 20 years ago, and we still love to hang out together. We're raising three sons with good success...so far. I've taught hundreds of kids how to field a ground ball and run through first base. I serve in my church. My favorite place is Fenway Park in July.