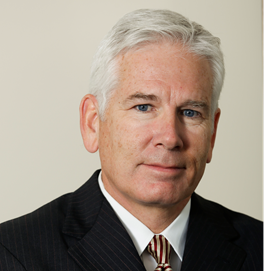 David
Younts
Senior Vice President / Investments, Branch Manager
For 24 years, I've been helping clients develop strategies to grow and protect their assets.   
I founded and lead The Younts-Douglas Group at Stifel. We implement personalized strategies designed to grow and protect our clients' assets.
As a former Air Force aviator, I learned a great deal about risk while flying fighter jets. Today, I help our clients fully participate in the financial markets during the good times, but utilize a dynamic risk management strategy during the tough times. 
I joined Stifel with the opening of the Charlotte office in 2009 (it's pronounced "stee-ful"). Stifel's been around for more than 125 years. My partners are Howard Douglas, CFP®, Brad Richardson, and, my son, Dave Younts.
Our goal is to build lifelong relationships. To do this, we must be productive with our clients' assets, completely honest, and offer the highest level of service. We intend to do just that!
Personally, I graduated from Stetson University (Bachelor of Arts) and Central Michigan University (Master of Arts), and I was a Captain in the Air Force. I flew the supersonic F-4 'Phantom,' amassing 1,500 sorties over 10 years. I've been married for 38 years to my college sweetheart. We travel together and spend time with our ten grandchildren. I serve in my church and lead special missions to orphanages in Ukraine, a former Soviet bloc country.